Type : NDB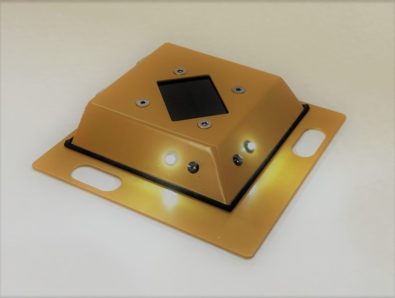 PRODUCTS
IR Beacons for Night Detection
Why use IR Beacons for Night Detection?
Mustmove® NDB  IR beacons for night detection are used to detect a given area using Night Vision Binoculars. They are, for example, used in OPEX to delimit the zone of our landing pads for helicopters. They have the great advantage of not dazzling the pilot Thanks to their solar battery, they are autonomous. Night detection beacons are delivered in a 450 x 350 x 100 mm storage and transport case containing 8 beacons (total weight 17 Kg)
Use of IR Beacons Night Detection
Report a helipad in opex
Technical characteristics
Key points
Characteristics
Switch button for Visible / Infrared:
Low intensity infrared LED to avoid glare under JVN (wavelength:
850nm)
High intensity visible LED for visibility over 2000m (wavelength: 460nm)
Monocrystalline silicon solar panel:
Optimum performance, even in poor sunlight conditions
Long lifespan (> 20 years)
Lithium Iron Phosphate battery:
No maintenance and long life (> 5000 cycles)
Effective even in extreme temperatures
Safest and most energy-efficient battery technology
On / off switch to turn off the beacons and keep their charge during transport
Autonomy of more than 72 hours in continuous operation
Regular flash lighting for better location
Advantages
Compact
Auto-charged thanks to integrated solar panels
Does not blind thanks to the use of LED
Switch button for visible or infrared LED
Autonomy of more than 72 hours
FRENCH DESIGN AND MANUFACTURING
CONTACT
You want

contact us ?
You have a project or a problem to solve ? Fill out our contact form to send us your request. Our team of experts will get back to you as soon as possible.