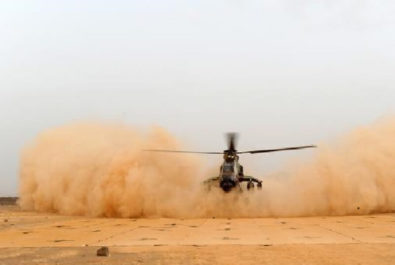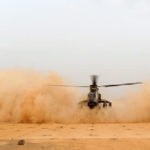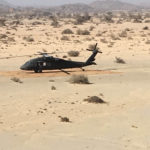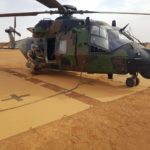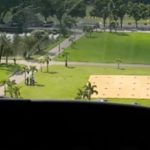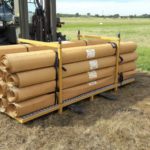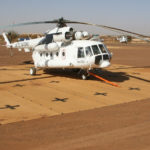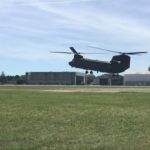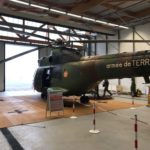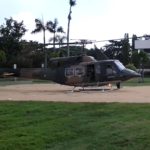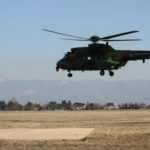 Why use helicopter mat?
Musthane designs and manufactures mobile helicopter mats. It is an innovative solution*, offering a quick installation of a secure area for landing helicopters and rotary wing UAVs. This mobile helipad can be quickly deployed by two people.
Its aim is to significantly reduce the amount of dust and flying debris that impacts the service life of helicopter blades and engines during landings. In addition, our helicopter mat help to combat the many serious accidents that occur when helicopters have to land in hostile areas or on unprepared terrain. Indeed, it is not always possible to acquire the necessary infrastructure during emergency interventions or in any case in the first stages of installation in a region.
QUICK INSTALLATION :
The installation time depends on many parameters. The average time taken to install a 20 m x 20 m mobile HELIPAD is estimated at 3 hours (Installation carried out by 4 people with 3 m x 10 m sections).
MUSTHANE designs helicopter landing mat sections on demand. The dimensions of the sections can be modified according to your technical specifications (Deployment time, Means of transport…).
MORE SECURITY :
Greater visibility thanks to the cross markings positioned every 5 meters.
Revolutionary and high-performance anchoring system* combining lightness, safety and high resistance capacity.
*Patents filed
Use case of helicopter landing mat
Helicopter landing mat is used to have :
Protection against flying objects and debris
Visibility in case of dust or sand
A reference point on the ground
A clean intervention zone around the aircraft
A reduction in helicopter maintenance costs
Technical characteristics of helicopter landing mats
We manufacture the helicopter landing mat in double-ply coated fabric reinforced with composite.
Kit Ref
Size
Section
Sections qty
Racks qty
Anchoring Qty

QS

Weight
Kit qty/
CT ISO
20′
H2020
20 x19,8m
2,9 x 10m
14
1
3
1020 Kg
8
(65.6'x64.9′ )
(9.5'x32.8′ )
(2200 lbs)
H3030B
28,7 x 29,75m
2,9 x10m
30
2
5
2140 Kg
4
(94.1'x97.6′ )
(9.5'x32.8′ )
(4717 lbs)
H4040
40 x 39,7m
2,9 x 10m
56
4
8
4000 Kg
2
(131.2'x130.3′ )
(9.5'x32.8′ )
(8820 lbs)
H5050
48,8 x 49,6m
2,9 x10m
85
6
12
6060 Kg
1
(160.1'x162.7′ )
(9.5'x32.8′ )
(13 360 lbs)
Non-contractual data for information purposes
Each rack is approx. 2930 x1150 x1140 mm. Racks are stackable.
The Standard Kit comes with all the tools needed for installation.
A section of 2.9m x 10m weighs less than 60 Kg and has a 0 rolled of 200mm.
A section of 2.9m x 15m weighs less than 90 Kg and has a 0 rolled of 250mm.
Advantages
ULTRA Compact :A complete kit of a mobile Helipad 20m x 20m (anchorage included) has a packing of :3m x 1,2m x 1,2m & 1000 kg
Roll-up and Lightweight
Impermeable to mud and dust
Non-slip rubber surface
Removes and cleans easily
Repairable
Longer service life
Rugged and puncture resistant
Important Transport Savings
Customizable (color, sizes, markings …)
Greater visibility thanks to cross markings
FRENCH DESIGN AND MANUFACTURING
CONTACT
You want

contact us ?
You have a project or a problem to solve ? Fill out our contact form to send us your request. Our team of experts will get back to you as soon as possible.