Type : ILC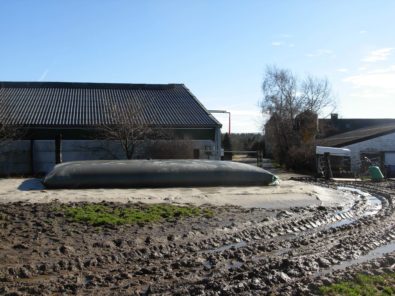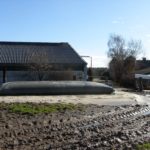 PRODUCTS
Industrial storage tanks
Why use customized industrial storage tanks ?
We design Muststore® ILC  industrial storage tanks for the storage of industrial liquid effluents such as fertilizers, sludge, latex, paints, waste water, etc…
They are used in the agri-food, public works, humanitarian and industrial sectors.
These industrial storage tanks have the shape of berlingots. Foldable, compact and light, they can be easily transported and installed where they are needed.
Due to their design, the stored products are not in contact with air since the tank wall always follows the liquid contained. This prevents any evaporation and avoids oxidation, crystallization or skinning of the stored liquid products.
Use of industrial storage tank
Industrial process sludge storage
Waste water storage on a life basis
Technical characteristics of industrial storage tanks
ILC industrial effluent  tanks are made of plastomer-coated fabric and assembled by high-frequency welding. The textile support ensures the mechanical resistance. The coating and the manufacturing technique confer the chemical properties and the tightness.
Accessories :
Elbowed filling/emptying base equipped with a 1/4 turn valve and a 1/2 symmetrical guillemin DN50 coupling (two from 30 m3).
Degassing base equipped with a ø120 mm screw cap placed in the center of the tank.
Set of corner inserts at the four corners.
Repair kit.
Musthane is able to make your collapsible tanks to measure according to your specifications.
Our team supports you in the definition, design and implementation of storage solutions. Do not hesitate to contact us!
We recommend that you read the precautions for use before using flexible tanks.
Advantages
Simple and quick to use
Compact (foldable to 5% of the total volume)
High resistance to weather conditions
Rotproof ;
Safe to use
Easy cleaning
Made to measure manufacturing
FRENCH DESIGN AND MANUFACTURING
CONTACT
You want

contact us ?
You have a project or a problem to solve ? Fill out our contact form to send us your request. Our team of experts will get back to you as soon as possible.