Type : HELI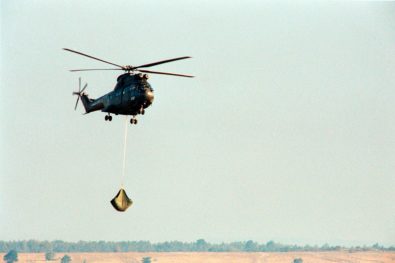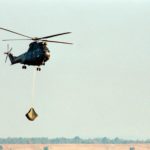 PRODUCTS
Heli portable flexible tanks
Why use helitransportable / heli portable flexible tanks?
Helitransportable or heli portable flexible tanks are used to transport hydrocarbons, drinking water… They are used for transport with a helicopter or on a truck.
These helitanks are mainly used in the field:
military
civil protection
humanitarian missions.
They have the shape of berlingots. Foldable, compact and light when empty, they are easy to transport and install. The emptying is done by using a motor pump unit.
Heliportable flexible tanks are known for their excellent flight stability above 160 km/h.
Use case of heliportable flexible tanks
Supply of water or fuel to disaster areas
Basic life supply
Technical characteristics of the heli portable tanks
We manufacture flexible heliportable tanks made of rubber coated reinforced textile. We choose the materials according to the stored liquid. This guarantees the conservation of the chemical or biological aspects of the liquid. The materials are particularly resistant to tearing, abrasion and UV light.
We assemble them homogeneously by vulcanization in one operation.
They are designed to adapt to the atmospheric and climatic conditions of temperate, tropical and equatorial countries.
Accessories :
Filling/emptying base equipped with a valve ¼ of tower DN40
Camlock fitting DN40 with plug
Overfill/degassing DN40 equipped with a symmetrical connection ½ symmetrical F 1-½" and a plug
A lashing ring
Handling handles
Repair kit
REFERENCE
CAPACITY
Weight
litres
kg
 MSH500S
500
35
 MSH1000S
1000
55
 MSH1500S
1500
80
Non-contractual data for information purposes
Musthane is able to make  flexible tanks according to your specifications.
Advantages
Simplicity and speed of use
Compact (foldable to 5% of the total volume)
High resistance to weather conditions
Rotproof ;
Tear and abrasion resistant;
Resistant to the action of ultraviolet rays.
Protection of the stored product
Safety in use
Easy cleaning
Simple and easy maintenance
Made to measure manufacturing
FRENCH DESIGN AND MANUFACTURING
CONTACT
You want

contact us ?
You have a project or a problem to solve ? Fill out our contact form to send us your request. Our team of experts will get back to you as soon as possible.