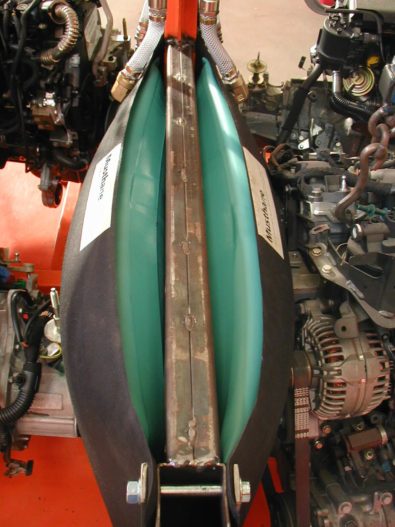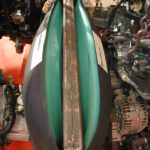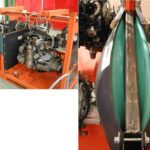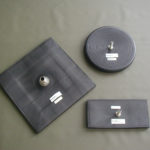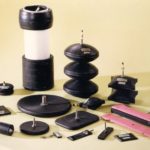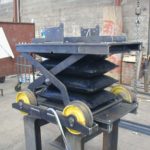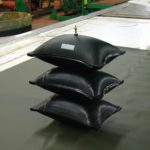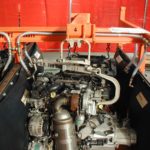 Why use inflatable jack?
Under the brand Mustpress®, Musthane designs and manufactures inflatable jacks. Firstly, these air cylinders can be integrated as a component in machines or equipment. Secondly, we manufacture them to measure.
Moreover our inflatable jack perform functions in equipment or machines such as: guiding, pushing, pressing, sealing, centering, lifting, redirecting
Thirdly, inflatable air jacks are used in many industries.
In conclusion, they offer undeniable advantages when the objective is to exert an evenly distributed pressure on an outdoor environment, while keeping the space requirement to a minimum. Pneumatic air bag jack presses goat cheese but also lift oil platforms!
They are in fact a tailor-made solution adapted to the environment and to the use of each machine or equipment.So, to help you dimension your inflatable jack, click here.
The principle of the inflatable jack is to obtain a force homogeneously distributed on the environment. An inflatable air jack is a flexible, very resistant envelope in which a gas or a liquid is injected.
So, they advantageously replace hydraulic  jacks.
The manufacturing techniques used cold or hot vulcanization, HF welding. Then the choice of materials are linked to the constraints applied to Mustpress® inflatable jacks:
Thermal
Chemical
Cadence
Dimensional
In addition, Pneumatic jacks are available in the following shapes:
Square,
Round or Cylindrical
Rectangular
Toric
Specific shape
Moreover, they can have one, two, or three floors depending on the race requested.
In addition, we can add a rubber heel-piece to solve problems of
shopping,
feed position
friction
Mustpress® inflatable air jacks have one or more inflation tubes. They are generally inflated at a pressure less than or equal to 7 bars. But we can also manufacture pneumatic jacks inflated up to 400 bars.
Use case of custom made inflatable jack
Pressing wood panels
Diverting from conveyors
Ensuring the closing of polyurethane injection molds
Tightening coils
Pressing cheeses
Handling heavy parts
Gasket for vacuum bag
Technical characteristics of inflatable air jack :
Material : reinforced fabric coated with rubber or polymer membrane
Manufacturing technique: vulcanization, HF welding
Dimensions: width from 40 mm to 3000 mm, length from 40 mm to 7000 mm
Shapes: circular, square or rectangular with 1, 2 or 3 floors
Feeding placed in the center of the diagonals of one face in standard On request, we can move it or put several of them.
Inflation: gas or liquid
Maximum inflation pressure: 7 bars for the standard models.
Maximum thickness: 20 mm for standard inflatable air jack, 15 mm for low pressure and 30 mm for high pressure pneumatic jack.
Advantages of Inflatable jack
Low space requirement when empty
Homogeneous thrust
Resistance to high temperatures
Large runs (several floors)
Made to measure manufacturing
FRENCH DESIGN AND MANUFACTURING
CONTACT
You want

contact us ?
You have a project or a problem to solve ? Fill out our contact form to send us your request. Our team of experts will get back to you as soon as possible.