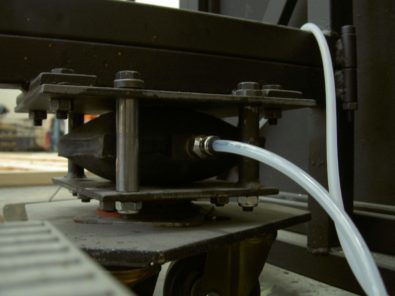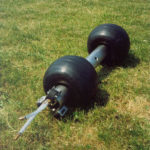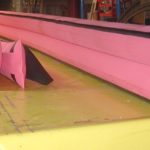 PRODUCTS
High pressure jacks
Why use high pressure jacks ?
Our high pressure jacks are used in a wide variety of industries. Their Inflatable pressures can reach 400 bar.
They offer particularly appreciated advantages, such as for example:
Metallurgy, building and public works: metal deformation
Oil industry: lifting platforms
All industries: Secure high pressure plugs in large diameters
We manufacture high pressure jacks to measure according to your specifications:
Available location
Desired pressure, up to several hundred bars
Chemical or temperature constraints
Sizes : from few cm up to few meters
Shapes : rectangular, round, square, ….
Their custom-made realization makes high pressure jack a specific solution, perfectly adaptable to :
your environment
your need.
At rest, the inflatable jack (annular) has a flat shape with a small thickness (<30mm). As soon as it is inflated, it takes the quasi-circular shape of an inner tube.
We can add an external rubber seal to solve problems of strokes or abrasion.
Case of use of high pressure jack
Displacement of cylindrical loads

Airstrip slab upgrade

Metal deformation
Technical characteristics of high pressure jack
Our high pressure pneumatic jacks have following characteristics :
Material: elastomer-reinforced fabric
Technique: vulcanization under pressure
Inflation: gas or liquid.
Inflation fittings : position and quantity according to your needs.
Our engineering team is at your disposal to accompany you in your projects concerning high pressure jacks:
definition of the need
design
prototyping
manufacturing of small and medium series
High pressure jack advantages
Homogeneous thrust
Resistance to counter-pressures of several hundreds of tons
Important strokes
Made to measure manufacturing
No maintenance
FRENCH DESIGN AND MANUFACTURING
CONTACT
You want

contact us ?
You have a project or a problem to solve ? Fill out our contact form to send us your request. Our team of experts will get back to you as soon as possible.