Type : BAM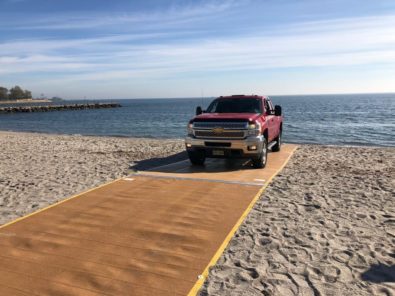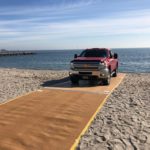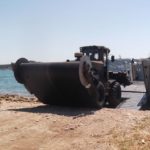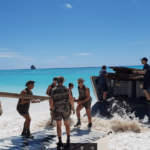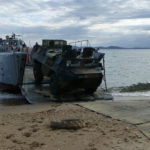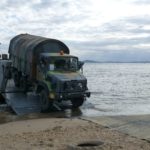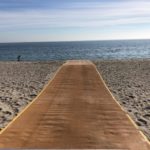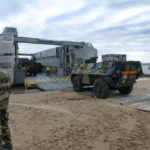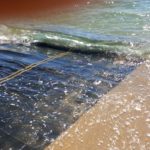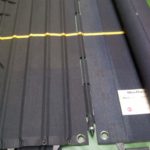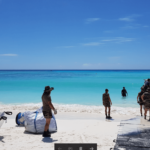 PRODUCTS
Beach access mats
What is beach acess mat?
These are plates placed on the ground, and more particularly on the sand, which help the armed forces to transport specific vehicles for example without damaging anything. This can be transport between sea and land, and reversal. It is very practical and helpful for the land forces and the national navy. Moreover, beach access mat is rollable and light also it allows for quick installation and efficient storage. Another advantage is resistance thanks to composite bars, it also avoids having holes in landing mat.
How landing mats look?
These beach landing mats are made by assembling on site modules of several meters thanks to an innovative interconnection system that is simple and fast. As an example, a 20m x 5m mat can be deployed in less than 5 minutes with the help of two people.
Innovations of musthane
It is possible to mount the beach access*, in the required length, on an automatic or semi-automatic deployment system such as a hydraulic drum installed on a truck or on a civil engineering machine. It is a considerable time gain mainly when the assignment is urgent.
Another innovation is the rotating sections* that can be easily adapted to straight modules and allows "turns" to be made. When paving the track, changes in direction of the mats are therefore easy and without folds or risk of tearing. We manufacture the beach access mats from reinforced elastomer-coated fabric with composite reinforcements. We adapt dimensions and lengths to your needs.
Why use beach access mats?
The beach access mats manufactured by Musthane have many advantages over competing products:
Rollable and light
Reinforced with composite bars
Puncture resistant
Longer service life than woven plastic products
Non-slip surface
Removes easily from the ground even in the presence of mud
100% dustproof
Possibility of customization (colors, markings, reversible …)
The range of access mats is delivered in option with a device allowing an automatic deployment and withdrawal from a reel.
*Patents granted
Use case for beach landing mats
Maritime landing of vehicles
Rolling without getting stuck in tidal zones
Technical characteristics of beach access mat
We manufacture the beach access mats in double-ply rubber fabrics with composite reinforcements.
We deliver them in sections of approx. 2 to 4 kg/m². The size of the sections is adapted to your use.
We offer standard sections that can be transported by 4 operators:
Size
Weight
Folded sizes
4 m x 10 m(13.1' x 32.8')
80 kg

(176.3 lbs)

Option A:        Ø80cm x 2m

(Ø2.6' x 6.5')

Option B:       Ø20cm x 4 m

(Ø7.87'' x 13.1')
Advantages of Beach access mat
Mustmove® Access Mats outperform metal or plastic mats by far
Does not float on water
Simple and efficient system of implementation
Modularity of the different sections
Remarkable adaptation to changes in direction thanks to rotating sections
Rolling and light-weight
100% impermeable to dust and sand
Non-slip surface
Easy to remove and clean
Puncture resistant
Repairable
Longer service life
Mounts on all existing reels or deployment systems
Customizable dimensions and markings
FRENCH DESIGN AND MANUFACTURING
CONTACT
You want

contact us ?
You have a project or a problem to solve ? Fill out our contact form to send us your request. Our team of experts will get back to you as soon as possible.