Type : WTB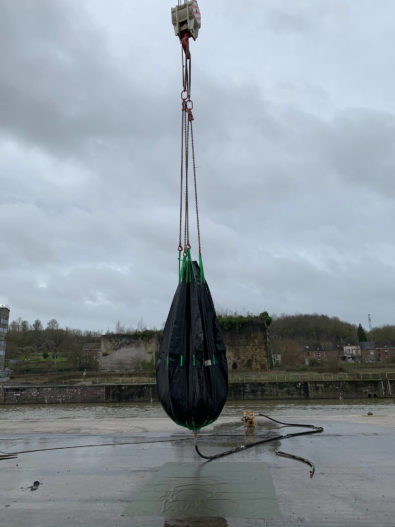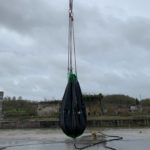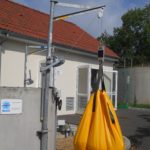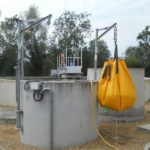 PRODUCTS
Water bag for load testing
Why use a water bag for load testing ?
Water bag for load testing is specially designed to perform load tests on lifting equipment such as :
hoist,
cranes,
bridge crane
… or load tests of bridge type structures…
We manufacture our water bags for load testing from rubber coated technical textiles. This gives them a high resistance and a small space requirement when folded when empty. They still need to be filled with water to carry out load tests. These water bags are a convenient, efficient and economical (low transportation cost) way to perform static and dynamic tests.
The static test consists in making the lifting device, equipped with all its accessories, and its supports support the maximum working load, multiplied by the static test coefficient, without moving it for a determined period of time. The purpose of the static test is to ensure that the hoist can maintain the load it supports in all configurations. It is a fundamental principle to ensure the safety of personnel.
The dynamic test of a hoisting device consists of having the hoisting device move the maximum working load multiplied by the dynamic test coefficient so as to bring the load into all the positions it can occupy, without taking into account either the speed obtained or the heating of the device. Deflections and deformations due to the test shall be measured as necessary.
Load testing bag are an alternative to concrete blocks usually used as a load.
Use case for load test water bags
They are specially designed to perform static and dynamic load tests of lifting equipment such as :
cranes
hoists or other lifting means
engineering structures (e.g. bridges)
Load test water bags are a practical, efficient and economical means of performing static and dynamic tests of lifting equipment or various structures.
Technical characteristics of load testing bag
The load testing bag includes :
A flexible pouch made of rubber coated fabric
A webbing net
The standard range extends from crane test bags with capacities from 500 to 15000 kg. They can be used individually or in groups. They are attached to the handling means to be controlled at a single point. Load testing bags are then filled with water to the desired weight. And finally, as soon as the test is finished, they are emptied by gravity.
Their empty footprint is very small, which optimizes their transport costs to the place of use but also facilitates their implementation and access to the lifting device.
We recommend that you read the precautions for use before water load test bag.
Reference
Capacity

(L)

Diameter

(MM)

Height

(MM)

MSWTB500
500
1000
1500
MSWTB1000
1000
1300
1800
MSWTB2000
2000
1600
2400
MSWTB3000
3000
1850
2600
MSWTB5000
5000
2200
3000
MSWTB10000
10000
2700
4300
MSWTB15000
15000
3100
4900
Advantages
Water bag for load testing offer the following main advantages:
lightness
reusable
ease of handling
high mechanical resistance
very small footprint when empty
FRENCH DESIGN AND MANUFACTURING
CONTACT
You want

contact us ?
You have a project or a problem to solve ? Fill out our contact form to send us your request. Our team of experts will get back to you as soon as possible.