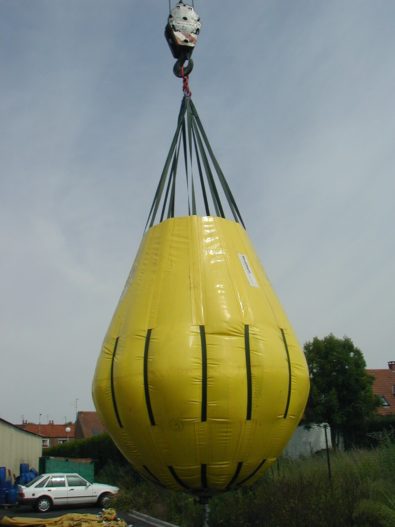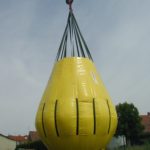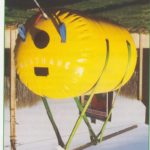 PRODUCTS
Underwater lifting bags
WHAT IS AN UNDERWATER LIFT BAG?
Also called inflatable buoyancy airbags, floating airbag, or salvage airbag, a lifting bag is a diving equipment used in aquatic environment to lift heavy loads.
The underwater lift bags help you in your technical lifting submarine operations. With success and safety you can lifting heavy loads since great depths to the surface.
Common use cases include salvaging sunken vessels or working on underwater pipelines.
Why use underwater lifting bags ?
Mustlift® underwater lifting bags are a solution for lifting heavy loads in a maritime environment. We manufacture them from technical textiles transformed into watertight structures in order to be able to lift or move loads at sea.
Underwater lifting parachute bag can also ensure the buoyancy of equipment.
Underwater parachute exist in two types: closed underwater lifting bags (type MLCL) and open underwater lifting bags (type MLOL):
Closed underwater lift bag (camels)
They are available for capacities ranging from 500 to 10,000 kg.
They have a supply valve, handling handles and a pressure relief valve.
We have a balancing sleeve in the lower part of the Closed underwater  Parachutes to prevent risks.
In order to obtain a better distribution of the loads, it is necessary to use a spreader bar.
Open underwater lift bag (parachutes)
Open underwater Parachutes are available for capacities ranging from 100 to 30,000 kg.
They are equipped with High Resistance straps which ensure a safety coefficient of at least 4 for the structure.
Up to 100 Kg, the open underwater lifting bags have a valve in the upper part.  From 500 Kg and above, they have a pressure relief valve in the upper part which is controlled in the lower part. It allows a permanent control of the movements of the parachute.
As an option, we propose to fix a valve on the flap to increase the safety of the Open underwater parachutes.
Case of use of the underwater lift bags
For the salvage of sunken or distressed vessels
As handling means used by divers to move heavy loads in deep water: such as cables, pipe lines, pipelines… As float in all types of marine or offshore works.
Technical characteristics of underwater lift bags
We manufacture the underwater lift bags in a reinforced technical fabric coated with polymer suitable for the marine environment.
We assemble them by
high frequency welding or
vulcanization
…which gives them an excellent seal.
They have a standardised pressure relief valve and lifting strap. An ingenious system of reinforcements and eyelets prevents any tearing due to the work of the straps.
Advantages
Small size, therefore easy to transport, handle and store
Ease of use
Securing maneuvers
Custom fabrication possible
Easy maintenance
FRENCH DESIGN AND MANUFACTURING
CONTACT
You want

contact us ?
You have a project or a problem to solve ? Fill out our contact form to send us your request. Our team of experts will get back to you as soon as possible.