Type : SIM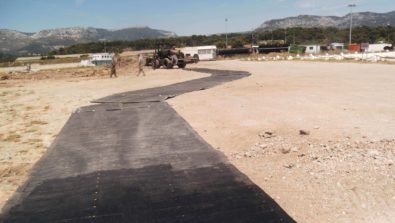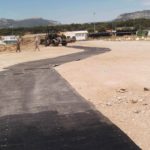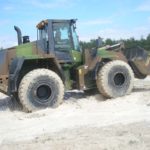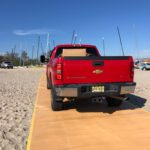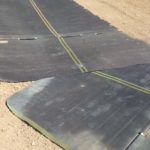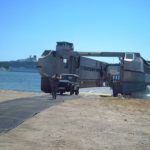 PRODUCTS
Temporary road mats
Why use temporary road mats ?
Mustmove® SIM is an innovative* solution for improving traffic flow. These temporary road mats reinforce the terrain to allow vehicles equipped with wheels to pass through soft areas.
Why the Musthane solution is the best :
Robustness: Temporary roads mats allow the crossing of soft areas or ruts where the terrain is soft or deformed. They are resistant and repairable.
Re deployment : Temporary access mats are reusable without the use of a liner or felt even when used in muddy ground or grass over a long period of time. It is a truly nomadic product with a longer lifespan.
Versatility: The temporary roadway mats are designed in a modular way with customized dimensions and colors. They come in rolls that can be connected to each other quickly. These rolls are available on reels. Musthane also manufactures revolving junctions (patented) to facilitate the installation and the follow-up of the ground.
*Patented
Use case of temporary access mats
Road access to construction sites or mines
Interconnection path in the camps
Temporary track in external operations (OPEX)
Technical features of the temporary roadway mats
Mustmove® SIM is made from a double-ply rubber-coated reinforced fabric with composite reinforcements.
The modules of our temporary roadway mats are delivered as standard with lengths of 5 or 10 meters connecting with a fast and robust system.
Non-contractual data for information purposes
Type

Use

Technical data

Heavy

– Temporary road with rough ground (ruts, holes…)
– Weight 8 to 10 Kg/m².

– Dimensions on request

– Manual or automatic unwinding on reel

Light

– Temporary road regular soils
– Weight: 1.2 to 4.0 Kg/m².

– Dimensions on request

– Can be deployed by 2 or 4 people or on an automatic drum.
Advantages
Light
Non-slip surface
Puncture resistance
Rubber coated surface
Removable integrated reinforcements (40GPa to 250GPa)
Impermeable to mud and dust
Repairable (repair kit)
Customizable at no extra cost (dimensions & markings)
Mounts on existing reels and conveyor belt unwinding systems.
FRENCH DESIGN AND MANUFACTURING
CONTACT
You want

contact us ?
You have a project or a problem to solve ? Fill out our contact form to send us your request. Our team of experts will get back to you as soon as possible.