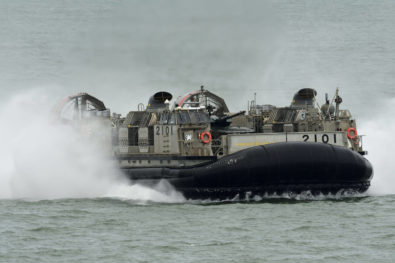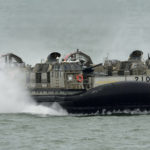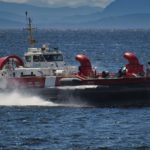 PRODUCTS
Skirts for hovercraft
What is the purpose of the hovercraft skirts?
A hovercraft is an all-terrain vehicle (water/land) that moves on a cushion of air. This movement is done thanks to a ventilation system that sends air under pressure into the almost watertight skirts of the hovercraft, which allows it to rise. The hovercraft is then ready to glide whatever the nature of the ground: water, swamp, ice, earth etc… Propulsion is provided by a propeller.
By necessity, the skirt offers a strong resistance to abrasion, pressure…There are three main families of skirts : bag skirts, finger skirts and combined bag and finger skirts. Therefore, the best material to make hovercraft skirts is fabrics coated with rubber.
The skills of musthane allow us to manufacture these skirts according to your specifications. We can accompany you either for a first assembly or during the maintenance of the skirts. Moreover, our engineers team can also assist you in the design and development of the material (rubber coated fabric) that will meet your technical requirements.
Use cases
Ensuring the movement of military troops in hostile areas
Rescue of people in hostile water areas
Transport of heavy equipment in swampy or glacial areas
Technical characteristics for skirts of hovercraft
We manufacture our skirts from rubber coated fabrics.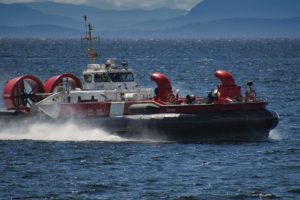 We choose :
the elastomer formula,
the resistance
Nature of the textile,
the thickness of the coating…
that will fully satisfy your specifications.
Advantages of skirts for hovercraft
Abrasion resistant
Custom rubber formulation
Custom skirt fabrication
FRENCH DESIGN AND MANUFACTURING
CONTACT
You want

contact us ?
You have a project or a problem to solve ? Fill out our contact form to send us your request. Our team of experts will get back to you as soon as possible.