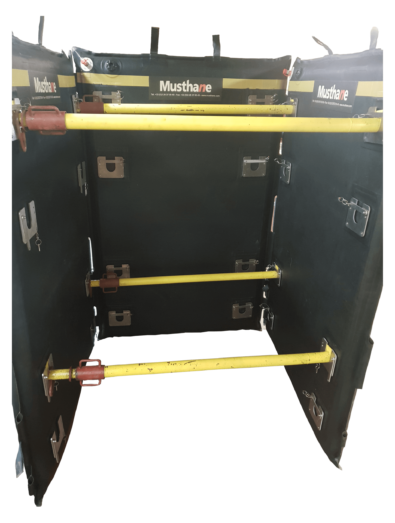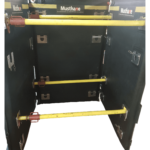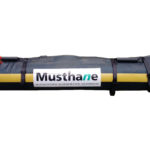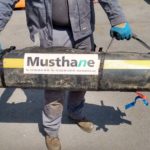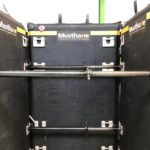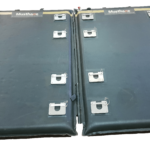 PRODUCTS
Inflatable trench shield
Why use an inflatable trench shield ?
Musthane manufactures inflatable shield for excavations for public works sites. Their objective is to ensure the protection and safety of operators working in the trenches. These systems are economical, ergonomic, modular and resistant.
Musthane has designed and patented* this innovative system that provides fast and effective protection for excavations and trenches thanks to airbags made of 3D technical textile coated with elastomers. The Société des Eaux du Nord presented this new concept and won the 2010 Préventica Lille innovation prize awarded by the CRAM as well as the Grand Prix des Trophées Internationaux Initiative et Innovation GDF SUEZ 2009. This patent is now the property of Musthane.
To support the trenches, companies generally install sheet metal sheet piling or planks. These shoring systems are heavy and cumbersome to implement Musthane has designed Muststop® Flexshield, a lightweight (less than 20 kg) inflatable trench shield that can be easily and quickly installed without mechanical equipment using air bags. These airbags provide quick and efficient shoring or shoring of trenches and excavations while protecting against landslides and ensuring the safety of officers.
Inflatable shoring is ideal for all trades operating underground networks such as gas, electricity, telecommunications, water….
* European Patent n° EP 2 256 252 B1 ; Brevet Français / French Patent n° FR 2 945 555 B1
Case of use of inflatable trench shoring
They are used horizontally or vertically to prevent excavation landslides.
They can be installed in trenches with a maximum depth of 1800mm.
Due to their low weight and compactness, they are easily transported by teams in the trunk of a car.
Inflatable trench shoring technical characteristics
We manufacture the inflatable trench shoring from a rubber-coated and homogeneously vulcanized 3D textile in a single operation.
A standard Muststop® Flexshield kit consists of 4 cushions, an inflation line (3 m) and a venturi. The composition of this kit remains modular and can be combined with the 750mm wide intermediate cushion, designed to be fixed at a different height in the event of a pipe passing through the excavation.
Each cushion has an inflation valve, an overpressure valve that prevents the cushions from bursting, 4 handling handles, an inter-cushion hooking system, 8 handling brackets and 8 strut plates.
Inflatable trench shield advantages
Abrasion and puncture resistant
Modular
Agent Safety
Light and easy to handle
Reduced space requirement
Repairable and reusable
Sustainable innovation (positive carbon footprint)
Time saving and productivity / metal shielding
FRENCH DESIGN AND MANUFACTURING
CONTACT
You want

contact us ?
You have a project or a problem to solve ? Fill out our contact form to send us your request. Our team of experts will get back to you as soon as possible.