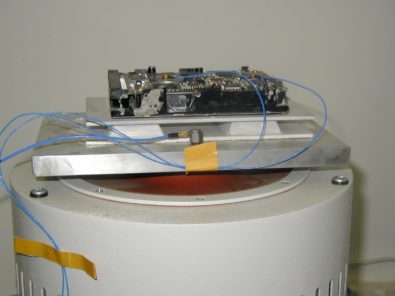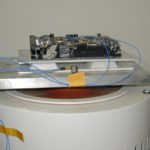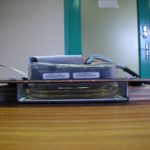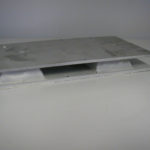 PRODUCTS
Gel shock absorber
Why use a gel shock absorber?
Musthane® designs and manufactures shock and vibration absorbers from gel-based complexes. Their characteristics are exceptional. They absorb shocks of up to 500 g in 6 ms with a very small footprint.
They protect in a very effective way the embedded electronic devices. Musthane® has a vibration test bench. We simulate the test situations of the developed shock absorbers. These tests are carried out using a complex chosen from our database including more than 800 different formulations and combinations.
Use cases of custom shock absorber
Military sector
Testing of ejector seats.
Qualification of parachutes.
Protection of equipment during parachuting, drop.
Low frequency mechanical protection for equipment suspension (airplanes, helicopters, tanks…).
Acoustic protections (submarine walls).
Thermal insulation (power plant).
Electrical insulation.
Transport sector
Protection of sensitive equipment.
Security sector
Protection of human life (motorcycle helmets)
Industrial sector
Antivibration (insulation and protection of industrial machinery and equipment).
Shock-proof.
Technical characteristics of gel shock absorbers
These shock absorbers are made to measure to meet your technical constraints.
They are made 100% from gel or flexible technical sheet.
Advantages of gel shock absorber
Small footprint.
Reduced costs and increased equipment life cycle time.
Lifetime of more than 15 years.
No maintenance required.
Shock absorption up to 500 g in 6 ms.
Low frequency passive filters.
Cut-off frequencies from a few Hz to 50 Hz.
Quality factor between 2 and 3.
Made to measure
FRENCH DESIGN AND MANUFACTURING
CONTACT
You want

contact us ?
You have a project or a problem to solve ? Fill out our contact form to send us your request. Our team of experts will get back to you as soon as possible.