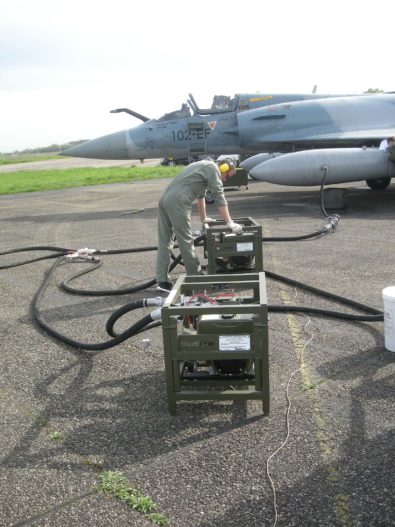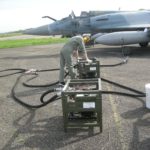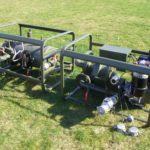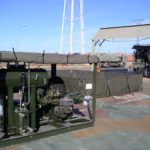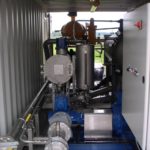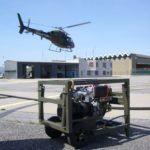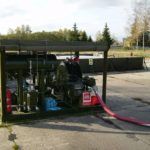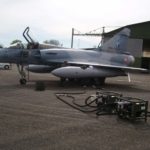 PRODUCTS
Aviation refueling equipment
Why use aviation refueling equipment?
Our aviation refueling equipments are designed to refuel aircraft (NH90, EC 725, EC 665, Mirage…) at a constant flow rate and at a given distance.
Our fuel pump and filter units are ruggedly designed to meet the requirements of use in extreme situations. These mobile fuel transfer stations are in service with many peacekeeping forces. In particular, our fuel dispensing equipment is part of the equipment used by the Operational Energy Service (SEO) of the French Ministry of the Armed Forces (formerly known as the SEA – Service des Essences des Armées).
They are used in particular for the transfer of the following NATO fuels: F-34, F-35, F-44, XF-43, F-63, XF-63 and F-54
Our standard range consists of 200LPM, 400LPM, 1000LPM, 1300LPM and 1600LP motor pump units.
Use case aircraft fuel transfer pump
Helicopter refueling on life base
Technical characteristics of the airfield refuelling pumps
REFERENCE
Flow rate

DIMENSIONS
Weight
 
LPM
Length
Width
Height
Kg
Cm
Cm
Cm
 FTP200
200
76
49
65
90
 FTP400
400
105
76
72
170
 FTP1000
1000
155
106
95
305
 FTP1300
1300
175
120
110
650
 FTP1600
1600
190
125
110
685
Advantages
Cold weather mobile starter (independent mobile starter (25 kg) with battery and charger included)
Built-in cold weather starter (integrated with the electric chassis starter) *
Aeronautical filtration (integrated in the chassis or in a separate chassis)
Maintenance and spare parts kit (level 1 and level 2)
* This option modifies the dimensions and weight of the equipment.
FRENCH DESIGN AND MANUFACTURING
CONTACT
You want

contact us ?
You have a project or a problem to solve ? Fill out our contact form to send us your request. Our team of experts will get back to you as soon as possible.