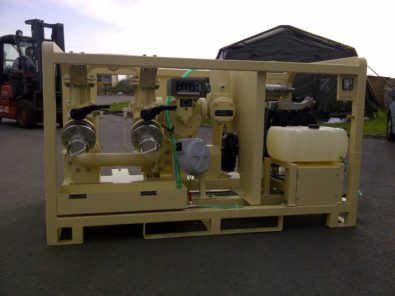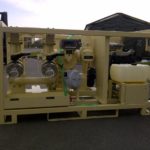 PRODUCTS
Aviation Fuel Transfer and Filtration 800 lpm (AFTF800)
WHY USE AN AVIATION FUEL TRANSFER AND FILTRATION (AFTF800) ?
The AFTF800 is an Aviation Fuel Transfer and Filtration capable of delivering a filtered fuel to aircrafts at a rate of 50m3/h (800 lpm).
Specific fuel transfer systems can be manufactured on demand
TECHNICAL CHARACTERISTICS
Main feature of the system:
The system is delivered on an all road trailer:

Dimensions: 4,8m x 2,92m x 2,1m
Weight : 2500 kg

Air cooled diesel engine (4 stroke, 2 cylinders with a total of 997 cm3)
Positive displacement pump and prefilter
Aviation filter API 1581 latest edition
2 underwing CCR nozzle and one overwing nozzle
Integrated distribution line with 4 outputs of 3" (DN80)
Advantages of aircraft refuelling equipment
The AFTF800 provides the following benefits:
Positive displacement pump technology for fuel transfer
All road chassis
Easy access to components for the maintenance of the fuel transfer pump
FRENCH DESIGN AND MANUFACTURING
CONTACT
You want

contact us ?
You have a project or a problem to solve ? Fill out our contact form to send us your request. Our team of experts will get back to you as soon as possible.