Type : B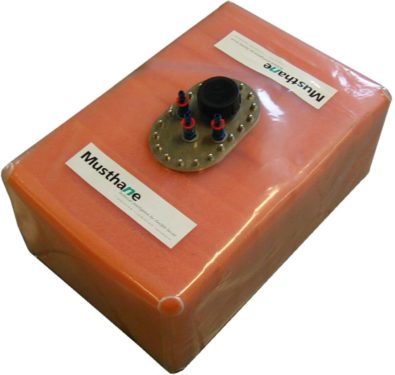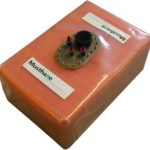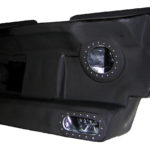 PRODUCTS
Marine fuel bladder
Why use on-board marine fuel bladder?
Musthane designs and manufactures custom-made fuel bladders on board  boats, vehicles, tanks or drones. Marine fuel bladders store  fuel or possibly water. These on board marine or drone fuel bladders are an alternative to standard rigid tanks.
On option, we can equip them with anti-deflagration protection which prevents the risk of explosion and déjaugeage for the transport of hydrocarbons. We choose the nature of the foam according to the liquid (gasoline, waste water or drinking water).
On-board marine or drone fuel bladder adapts to the internal shapes of the boat, tank, vehicle or drones thanks to their flexibility and their custom-made shape.
Weight savings of 70% compared to a rigid aluminum tank for example.
No risk of leaks due to fatigue because they are welded. The life of the tank is much longer than that of rigid tanks.
Easier installation and removal, even with complex internal shell structures. Tanks are inserted through non-accessible openings to prevent any major damage to the bottom of the boat, tank or glider.
Tightness thanks to our innovative and efficient manufacturing technique.
Technical characteristics of marine fuel bladder
Fuel bladder consists of :
High resistance elastomer which differs according to the type of stored product : gasoline, waste or drinking water (Polyurethane, PVC…).
A specific foam, or beads, which allow the tank to be shaped and provide anti-deflagration protection with a maximum loss of only 5% of the volume used.
Accessories for emptying, filling or degassing the tank according to your specifications.
Advantages of marine fuel bladder
Simple and quick installation
Compact and seamless
High resistance to weather conditions
Prevents condensation and contamination of the contents
Prevents evaporation of the stored liquid
Protection of the stored product.
Safety of use
Made to measure manufacturing
FRENCH DESIGN AND MANUFACTURING
CONTACT
You want

contact us ?
You have a project or a problem to solve ? Fill out our contact form to send us your request. Our team of experts will get back to you as soon as possible.