Type : MBT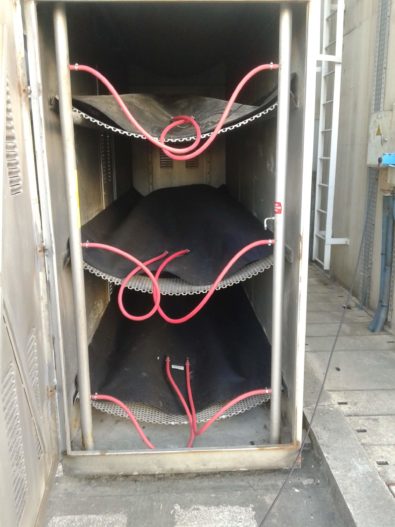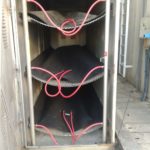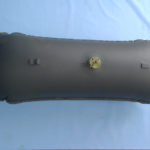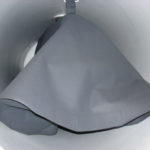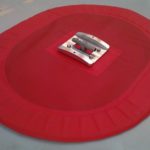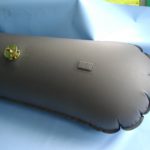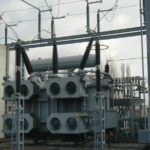 PRODUCTS
Transformer conservator airbag
Why use a transformer conservator airbag?
The purpose of the transformer conservator airbag is:
to compensate variations in oil volume due to temperature changes
An effective barrier between oil and air
Protection against humidity
The elimination of gas bubbles formed in the oil
A prevention of oil oxidation and pollution
A prevention of condensation
The compensation volumes provided by the transformer air cell can reach 40m3.
Case of use of inflatable transformer conservator bladder
Power transformers with conservator
Distribution transformers.
You place the transformer conservator bladder inside the tank.  The shape of the tank can be cylindrical, rectangular, parallelepipedal …
The outer surface of the rubber bag is in contact with the oil. The inner surface with the atmosphere. The transformer air cell increases the life of the transformer oil.
In hydraulic power plants.
To compensate for pressure variations due to depth, as for example in an underwater UAV oil tank.
Technical characteristics of transformer conservator rubber bag
We manufacture transformer conservator rubber bag from rubber-coated technical textiles.
The choice of rubber is made according to the
temperature conditions
chemical compatibility with the products in contact.
Our standard fabric is made of NBR (nitrile) coated fabric. The standard materials developed by Musthane for this application offer excellent resistance to oil, ozone and water vapour.
The rubber bags are equipped with treated steel flanges made according to your drawings. These flanges ensure that the bladder is maintained in the preservative and its inflation.
Finally, we can put lugs or moulded inserts on the air cells to facilitate its maintenance in the  conservator.
Transformer conservator bladder can reach a lifespan of up to 10 years. It  depends on the conditions of use and/or storage.
We recommend that you read the precautions for use before using an inflatable pipe stopper
Advantages
Ease of implementation
Dimensions and flange according to your plans
Excellent resistance to transformer oils
Removal of gas bubbles formed in the oil
Effective barrier between oil and air
Moisture protection
Resistant to ozone and steam
Made to measure manufacturing
No maintenance
FRENCH DESIGN AND MANUFACTURING
CONTACT
You want

contact us ?
You have a project or a problem to solve ? Fill out our contact form to send us your request. Our team of experts will get back to you as soon as possible.