Type : MBH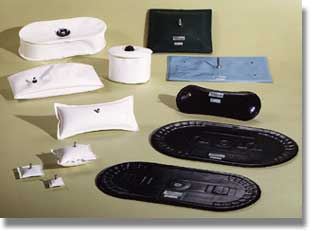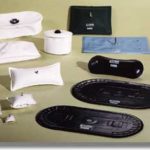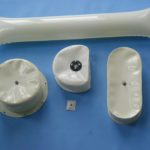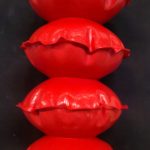 PRODUCTS
Inflatable air bladder
Why use inflatable air bladder & custom rubber bladder?
The purpose of the inflatable air bladder manufactured by Musthane is to :
compensate for variations in oil volume due to temperature variations, leaks or the operation of a hydraulic power plant;
separate the oil from the external environment and thus avoid its oxidation or pollution.
We find Mustbalance® MBH inflatable bladders or polyurethane bladders  in the following applications
electrical distribution transformers,
hydraulic power plants,
scanners…
surge vessel
We manufacture them with nitrile-coated reinforced fabric or oil-resistant polyurethane. These fabrics do not contaminate the oil.
Pneumatic bladder exists in the following forms:
circular,
square,
rectangular
ovals
We equip them with one or more tubes.
Mustbalance® MBH inflatable bladders are mounted inside or outside the tank of a hydraulic circuit. They require no maintenance.
The shape of the rubber air bladder depends on the volume to be compensated and the available space.
Use of custom inflatable bladders
In presses for polymerization of composite materials
In hydraulic power plants of machine tools
Technical characteristics of the inflatable air bladders
Inflatable air bladders are made of fabric, reinforced or not, generally coated with NBR nitrile or polyurethane.
These fabrics are perfectly resistant to oils and are compatible with a wide range of uses.
The temperature of use will influence the choice of material.
The inflation or positioning accessories are made of stainless steel or, according to your specifications, of another suitable material.
For inflatable rubber air bladders mounted on inclined planes, it is necessary to provide several feeds to prevent them from clogging.
We manufacture all inflatable air bladders according to your specifications. Our engineering team is at your disposal to assist you in the definition of the air bladders: from the definition to the design and manufacturing.
Advantages of rubber bladders
Ease of implementation
Protection of contaminating oils
Resistance to ozone
No maintenance.
FRENCH DESIGN AND MANUFACTURING
CONTACT
You want

contact us ?
You have a project or a problem to solve ? Fill out our contact form to send us your request. Our team of experts will get back to you as soon as possible.