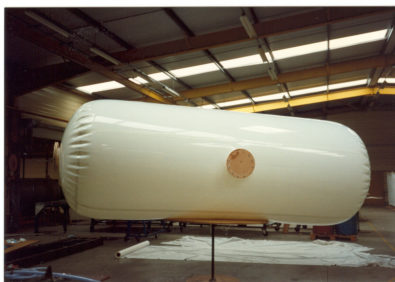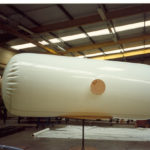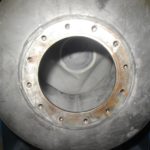 PRODUCTS
Bladder surge vessel
What is bladder surge vessel ?
It is knowing that a vessel is an important element in drinking water network, sea water and sewage. This is to protect against bumps due to overpressure or pressurised water.  Shape of the vessel matches shape of the tank so that it can be adapted to its full capacity. Compressed air is confined between the bladder and the vessel tank body at a pressure level compatible with the system requirements.
Through its Mustbalance® brand, Musthane designs and manufactures bladder surge vessel.
These flexible, inflatable membranes are mounted inside metal bladder tanks (or anti-waterhammer balloons) and allow to absorb shocks or to exert pressure on a volume of water. It protects against water hammer.
Working principle of vessel
The bladder surge vessel are also used to press products to extract the juice or the liquid element. The characteristics of the bladders are variable according to the environment. Bladders surge vessel preserve and extend the life of the networks because they protect the pipes from overpressure or underpressure related to the operation of pumps or valves.
The vessel can be used in two ways:
Either the pressure of gas, air or nitrogen is put in the bladder and the liquid in the tank. The inflatable membrane will therefore increase in volume as the liquid flows out of the tank.
The pressure is put in the tank and the liquid in the bladder.
Case of use of bladder vessel surge
In surge vessel: the bladders absorb excess pressure (surge) when the pumps are started and avoid a vacuum when the pumps stop.
In hydrophores: the bladder vessel surge limit the number of times the pumps can be started for a booster.
Advantages of bladder surge vessel
Easy to install in the vessel tank
Increasing the life span of networks
Securing the tank
Avoids constant regulation of the tank by compressor
Custom-made on demand
Simulation and analysis water hammer
Full division between fluid and air
Reduction operation and maintenance costs
Ensure that the fluid pressure is maintained
Be adapted to vertical or horizontal tanks
FRENCH DESIGN AND MANUFACTURING
CONTACT
You want

contact us ?
You have a project or a problem to solve ? Fill out our contact form to send us your request. Our team of experts will get back to you as soon as possible.