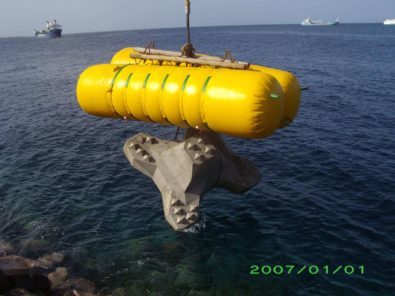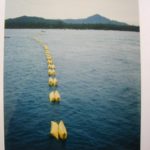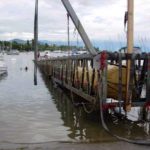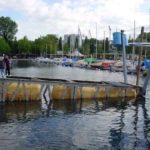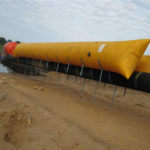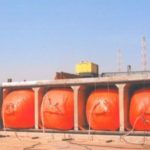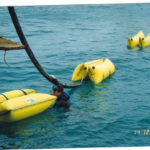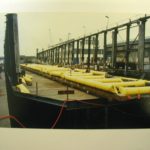 Why use custom buoyancy bag?
Through its Mustlift® brand, Musthane manufactures custom buoyancy bag intended for moving or handling loads in a maritime environment. These inflatable watertight structures are custom made according to your problem to be solved. Musthane will use different materials (rubber, PVC, PU…) and different techniques (vulcanization, HF welding…) that it possesses in order to meet the requirements of your specifications.
For example, our inflatable flotation bladder have been used to facilitate cable installation operations at sea. They have also given satisfaction during the displacement at sea of prefabricated concrete modules used for the construction of a sea wall.
Use of buoyancy bag
Facilitate the handling of concrete blocks by a crane to build a dike. Inflatable floatation bladder have reduced the lever arm effect.
Helping divers to handle heavy loads at sea
Ensure the flotation of a floating bridge.
Technical characteristics of custom float bags
We manufacture custom floats bags from reinforced fabric coated with PVC, polyurethane or rubber (elastomer) depending on the needs to be filled.
Our design office defines their shapes, dimensions and accessories to meet the technical requirements indicated in your specifications.
Advantages
High flotation capacity
Low space requirement when empty
Great resistance to attacks cuts, stones…
Easy positioning
Choice of materials: neoprene, hypalon, PVC, polyurethane…
Custom made to order
FRENCH DESIGN AND MANUFACTURING
CONTACT
You want

contact us ?
You have a project or a problem to solve ? Fill out our contact form to send us your request. Our team of experts will get back to you as soon as possible.