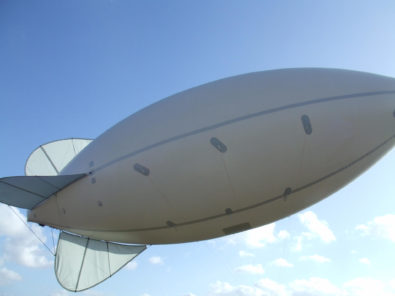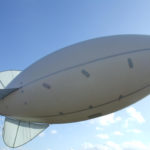 Why use an aerostat?
Information is crucial to anticipate actions. In the theater of external operations, aerostat carry out an efficient collection of necessary information. This means of intelligence is economical. It facilitates the control of many points along the areas to be monitored.
Musthane allows you to develop your own surveillance and intelligence unit. It develops for you the appropriate aerostat as well as the means to use and deploy it.
Surveillance and intelligence in the theater of operations requires the ability to acquire information from different sources.
The tethered helium aerostat makes it possible to place the sensors needed to acquire this information at the desired height.
The design of the trailer enables the tethered aerostat to be brought to the desired location with all the elements required for its implementation.
Inflated, it then places a sensor at a defined height under excellent conditions of stability.
The typical surveillance and intelligence unit is composed of :
fitted trailer,
tethered aerostat,
generator set,
quick emptying device,
electric winch,
Inflating platinum,
tensiometer,
inflation line,
pressure gauge,
Fiber optic and coaxial data transfer equipment
The deflated equipment and all the accessories necessary for its implementation is stored in a trailer.
The aerostat has a tapered shape. The tail plane ensures a very good stability and orientation in the direction of the wind.
Use of aerostats
Carry out scientific measurements
Military intelligence: surveillance, information
Monitoring of sensitive sites CNPE, airport, SEVESO site
Technical characteristics of tethered aerostat
We manufacture the tethered aerostat with a specific coated technical textile with reduced helium permeability. This fabric is specially developed for severe airship applications. It has an excellent impermeability to helium under pressure, which allows a long-lasting use of the aerostat without having to re-inflate it. The mass of the fabric allows the optimization of the carry mass / volume ratio.
We manufacture the aerostats according to your specifications.
Advantages
Design and manufacture of a complete custom-made system. It is parameterized according to the targeted missions (tethered balloon, trailer…).
Compactness of the system on a reduced size trailer
Ease of implementation
FRENCH DESIGN AND MANUFACTURING
CONTACT
You want

contact us ?
You have a project or a problem to solve ? Fill out our contact form to send us your request. Our team of experts will get back to you as soon as possible.